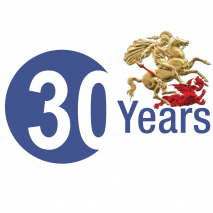 Celebrating 30 years in business
Sovereign Security are delighted to celebrate 30 years in business
This year, security provider and management company Sovereign Security celebrates its 30th anniversary.

Founded by Fabian and Ursula Doyle in 1986, the security company now employs over 50 people. Since its establishment, it has adhered to its core mission: the security of individuals and assets.
Fabian's background as a security officer in Dublin's North Wall in the 1970's stood him well when he set up his own company with his wife Ursula.
The North Wall, at that time, was one of the toughest areas in the city it was a distribution hub for retail goods located in the heart of a densely populated disadvantaged area.
Gangs were commonplace and thefts were frequent. Security, at this point, amounted to basic bolts, padlocks and a hand-portable radio to call for back-up.
DEDICATION
This was Fabian's training ground, where he dealt with direct confrontation, physical and verbal harassment, constant robberies, and a high turnover of security staff. In this melting pot, Fabian's dedication to identifying threats and introducing counter-measures to protect life and property was forged.
Fabian also worked in the Cash in Transit sector at a time when the movement of cash attracted the attention of armed criminal gangs and subversive organisations. There were many serious robberies during this time, and, unfortunately, one of Fabian's colleagues was shot dead by an armed gang.
SELF-EMPLOYMENT
The move to set up their own company was not taken lightly.
Ursula remembers her concerns when the last pay cheque was received before they entered the uncharted waters of self-employment.
However, the resilience and persistence of their partnership along with the ground, supervision and management experience gained in the different areas required to start a business, has stood the test of time. And, having both grown up in self-employed family backgrounds, they knew that the key to their success would be hard work, maintaining their focus and nurturing strong relationships with clients and chosen suppliers.
Fabian and Ursula's vision and experience in security, loss prevention and management was crucial in the establishment of Sovereign Security.
RELATIONSHIPS
As a family run business, relationships are significant to our firm. "Our family has extended over the years and it includes our clients, suppliers and dedicated staff," said Fabian. "With their contributions, we have built together a support system which ensures trust, teamwork, solidarity and shared honest values."
Over the years, Sovereign has seen a continuous shift in our social order, making today's fabric of society a lot weaker than previous generation.
Sovereign Security has adapted to these changes in society and devised solutions as new and different security issues arise.
CHANGES IN SECURITY
In the 1970's, security threats were more direct and security dependence was on chains, locks and bolts. Today, those basics still apply, but there has been a move towards electronic safeguards to protect traditional life and property.
In addition, with computer networks holding increasing volumes of data – information assets – there is now more of a dependence on virtual chains, locks and bolts, which provide different levels of deterrent.
All of these changes bring contemporary security problems – the one constant is that, if there is a weakness in the chain, the criminal will find it.
Sovereign's expertise is in building a robust security system, based on skills, knowledge, and credibility built up over time.
MULTIPLE SERVICES
After 30 years in business, Sovereign truly know its purpose.
We have dealt with all types of incidents – from minor to major.
This has built a reservoir of knowledge, skills, expertise and innovation, where the company delivers the best quality systems.
This is what differentiates Sovereign from other companies in the field.
Sovereign Security, in its 30th year, offers multiple services, all controlled within our local management systems and by our team of trained staff.
NEXT GENERATION
That team includes the next generation of Doyles.
Conan Doyle directs the company operations and Maud Doyle controls the HR and training section, along with compliance with standards.
Sovereign started the process of planning for the succession of the business succession many years ago. Management structures were put in place to empower the next generation in decision-making and to ensure a continuity of service and relationship with clients.
This management mix blends youth and experience, strength and innovation, backbone and courage with a powerful strategy for the future generations to come.
APPRECIATION
Finally, everyone at Sovereign expresses their appreciation to all our clients, suppliers and friends for their support and goodwill down the years.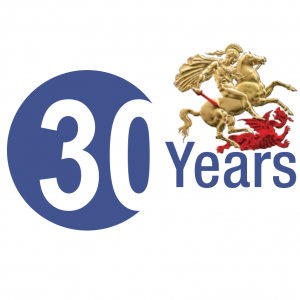 We look forward to maintaining our close relationship with you.
Fabian Doyle
Security Practitioner
Sovereign Security Limited
Copyright © 2016 Sovereign Security Ltd.